On file: Asset allocation | Interviews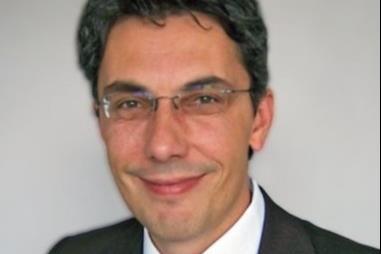 [ad_1]
We stick to long term plan
While we try not to pay too much attention to short-term developments and instead focus on long-term trends, part of our job is to reflect on hot topics, including inflation. The problem is, if we asked 10 different academics about inflation, we'd get 10 different answers.
However, to sum up our point of view, our overall expectation is that inflation will be transient, especially in Europe, as it appears to be primarily due to the transient effects of Covid and energy prices.
The picture is slightly different and more complicated in the United States. There is some disconnect between the stock markets, which appear to be forecasting three Federal Reserve rate hikes next year, while the Treasury markets seem to suggest otherwise. But we remain convinced of the Fed's ability to manage inflation expectations.
The medium-term outlook is complicated, but we still see long-term trends in demographics and technology acting as a barrier to inflation.
Regarding our asset allocation, we remain on a long-term trajectory of shifting our allocation towards bonds in real assets. It is a strategic decision that we made several years ago.
This is just prompting us to slightly step up the pace of the shift from fixed income to real assets. We're not the biggest pension fund, but we're big enough that we need to adapt when selling fixed income assets and buying real assets.
Regarding our equity portfolio, we are pleasantly surprised by the ability of our invested companies to pass inflationary pressures on to clients. They are handling this inflationary environment well and are recording tremendous earnings growth.
Economic growth will most likely fluctuate as the pandemic continues, but we do not see a significant danger of stagflation.
Therefore, in the current environment, equities could also be a winner, but a portfolio of private assets protects us from the likely bouts of volatility in the equity markets.
In further developments, this year we plan to take a closer look at investments that could benefit from the climate transition. We have stepped up our ESG efforts across the portfolio and believe climate change is a challenge but also an opportunity.

Cautiously optimistic, but worrying Omicron
Our regime is growing rapidly, with inflows of around £ 5bn (€ 5.9bn) per year currently, which will grow to £ 6bn per year in 2023. This means we can profit of the illiquidity premium. Lately we have invested heavily in private markets, including private debt and real estate debt, and we are expanding into private equity.
Before the Omicron variant of the coronavirus rocked the markets, we were cautiously bullish on equities and rebalanced our fixed income allocation from an overweight to a neutral position. In December, we were still slightly overweight high yield bonds, but generally we have diversified and invested with a cautiously positive outlook. Recently, we have also increased our allocation to UK real estate, which has generated good returns.
The spread of the Omicron variant requires us to be vigilant, but we have increased our capacity to react. In particular, we have implemented a derivatives program on futures contracts, which helps us rebalance when necessary or when an opportunity arises. With a segregated derivatives account, we can rebalance quickly and efficiently using liquid instruments. There are some questions about managing a derivatives program from an ESG perspective, but we're working on them.
In terms of inflation, we benefit from an allocation to raw materials that we built before the Covid-19 pandemic. In 2019, we felt that we should invest in this asset class and started to build up our exposure, despite the opinion that this was premature. We are now well positioned to offset the impact of rising inflation on the markets.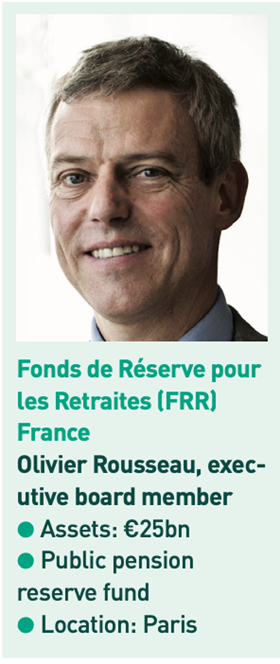 Almost everything is expensive
It is a very difficult time to invest, as most asset classes are very expensive, from low risk sovereign bonds to the riskier asset classes. It is also difficult to have a clear view on several topics, from the outcome of monetary policy decisions to inflation, which is why, to a certain extent, investors like us have to work on the basis of scenarios.
However, it is possible to take clear decisions, for example on government bonds. They are super expensive and should be avoided when regulations allow. Quality credit is not as expensive, but it should also be avoided.
In my opinion, growth stocks are also very expensive, after the positive performance they experienced following the fall in interest rates. While the outlook for medium-term growth and productivity is more or less unchanged, despite the pandemic, being exposed to growth stocks implies high exposure to duration. However, growth stocks can do the trick to some extent, especially if the duration exposure is offset by lower long-term rates.
On the positive side, I think it pays to overweight value stocks. There are several markets where you can find cheap stocks, including parts of Europe, the UK and Japan.
The focus should be on less liquid markets, such as mezzanine debt and infrastructure. I also see value in venture capital as opposed to debt buyouts. In Europe, in particular, investing in venture capital is cheaper than in the United States.
[ad_2]